Welcome to the Passageway Community!
Passageway Residence is an organization that provides adult mental health services in Miami-Dade County.  As a community-based agency, it offers a variety of treatment and rehabilitation programs administered by a Comprehensive Service Team dedicated to helping individuals with severe and persistent mental illness establish a high-level of satisfying and functional living.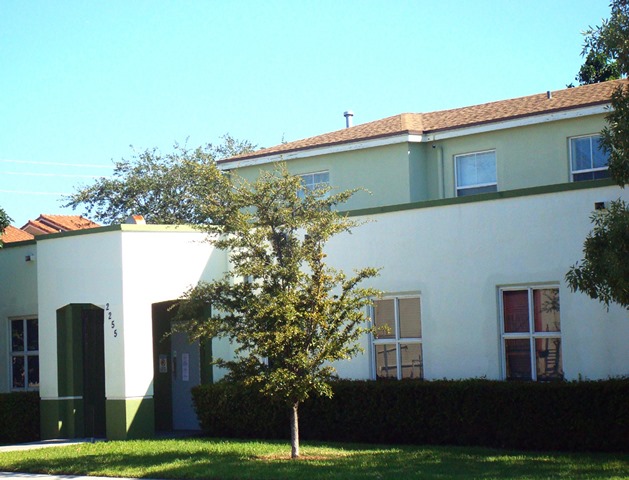 Our Mission to assist our clients in developing awareness, insight, and acceptance of their mental illnesses and any co-occurring disorders and to empower them to learn the skills needed to lead fruitful lives within the community.
We provide supervised residential care, psychosocial treatment, and case management services to persons with severe and persistently chronic mental illness who have found themselves involved in the criminal justice system.  We facilitate their transition from hospital or penal institution to an independent least restrictive environment of their choice.  The ultimate goal of our staff is to ensure that the needs of the individual client and the needs of the community are met.
Values Statement:  We best promote mental health in the people we serve by valuing our Community, Diversity, and Team-Work. We commit to a Person Centered and Integrated Health philosophy.
Passageway welcomes partnerships with other community organizations that promote positive mental and behavioral health.  Please email info@passagewaycommunity.org for more information.
Passageway has been awarded the highest level of accreditation by CARF International for it's Case Management, Psychosocial, and Residential programs.  CARF accreditation is a public seal of trust and commitment to quality based on internationally accepted standards. In achieving this accreditation, Passageway demonstrates our commitment to exceptional, personalized care.  An organization receiving the highest level of CARF accreditation has undergone a detailed peer review process and has demonstrated to a team of surveyors, during an on-site visit, its commitment to providing programs and services of the highest quality. For more information on CARF, visit www.carf.org.
We are licensed as a Residential Level II Facility by ACHA.
Passageway is dedicated to protecting the privacy and security of our client's health information.  Notice of Privacy Practices
Quality Improvement Outcome Measures
The follow data is pulled from Passageway's Annual Report:
- In the last two years, fifty clients have had their number of mandatory Psychosocial group sessions reduced. This measure has benefited 70% of our clients.
- 100% of clients identified as needing primary care have been successfully linked to services.
- 100% of our clients have stable housing.
- We have reduced the averaged number of days between a request for services and initial appointment to two days.
- With a General Satisfaction score of 4.68/5, Passageway's overall client approval rating would be calculated at 93.6%.
Our Clients Say
"They are always willing to listen."
"Passageway es un gran programa"*
*Quotes taken from Anonymous Comments on Consumer Satisfaction Surveys